This past week Megan and Nick's awesome New York wedding was published on Style Me Pretty. It seems a bit of an understatement to say that I just love this blog! Seriously it's always there when I'm in need of some inspiration or just some good old wedding eye candy.  I'm very proud to be one of the photographers to be featured :) You can see the full post here and view more images here.
If you can believe it, a couple weeks ago Megan and Nick's wedding was also featured in the NY Daily News too! Talk about double whammy press! Holla! Catherine McAloon did an amazing job telling Megan and Nick's story so make sure to give it a read!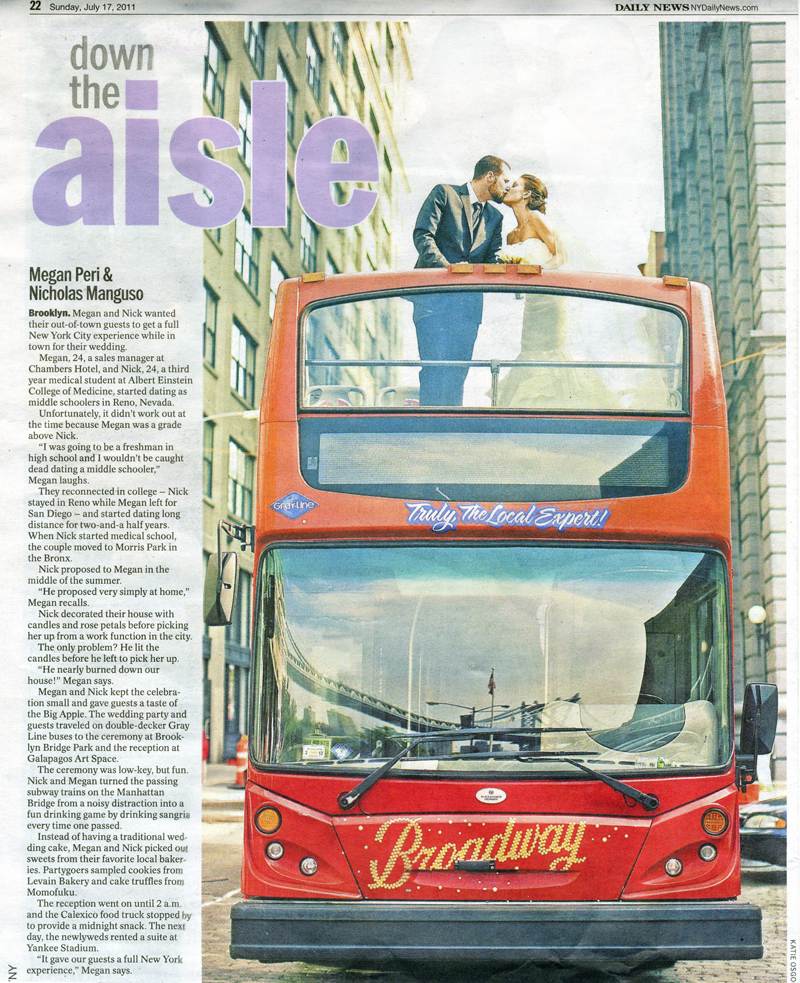 Thanks to Megan for her amazing creativity and talent! I feel so lucky to have been able to capture the big day! It was such a blast and and an honor! Congrats to Megan and Nick! I wish the both of you a lifetime of happiness!