I once read that the average person can only maintain about fifteen intimate relationships and about 150 casual friends. There's an actual formula for this kind of thing and it's called Dunbar's number! (You can read the article here.) I wish this wasn't the case. So often I meet people doing this work I wish I could add into my circle of friends but alas, it seems reality stands in our way.
Being a wedding photographer has shaped the kind of person I am, but the people I have met are, without a doubt, the most impactful elements of the job. I have met so many couples who inspire me, who make me see life in a new way, or that I have simply found a kinship with. All these couples, for many reasons, can't all become part of my inner circle or even in my list of 150 casual friends, (nor can I become part of theirs), but with social media being what it is, (and yes, I'm so grateful for this), I still get to see their lives unfold long after the wedding photos have been delivered. I see them post photos of their babies turning into children, changing cities and getting new jobs. Some might call this a false connection but to me it's far better than saying 'goodbye forever'. Having new and wonderful people enter my life, even if just for a moment, is such a gift.
Molly and Luke are one such couple. They live in a yurt and a modified camper nestled in the Wendell National Forest and they're building a home from the trees on their land. They gave me a tour of their property and stood on the plot of land that will one day be their home. I can't express how grateful I am that they chose me to be their photographer at this time in their lives and I'm so excited for their wedding next year. More than anything, I feel so lucky that I have a job that leads me to find people like Molly and Luke and I'm so glad it's not goodbye quite yet.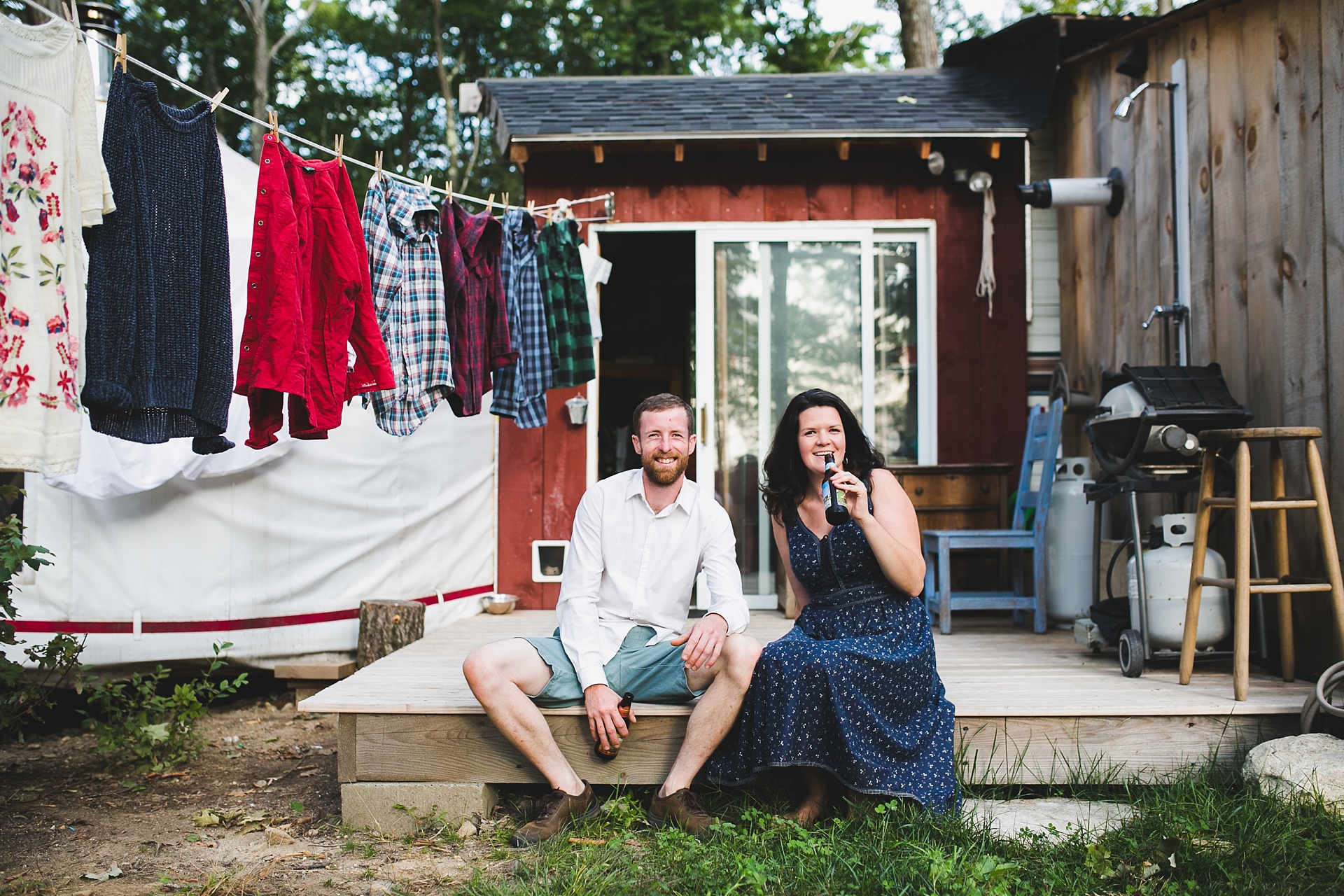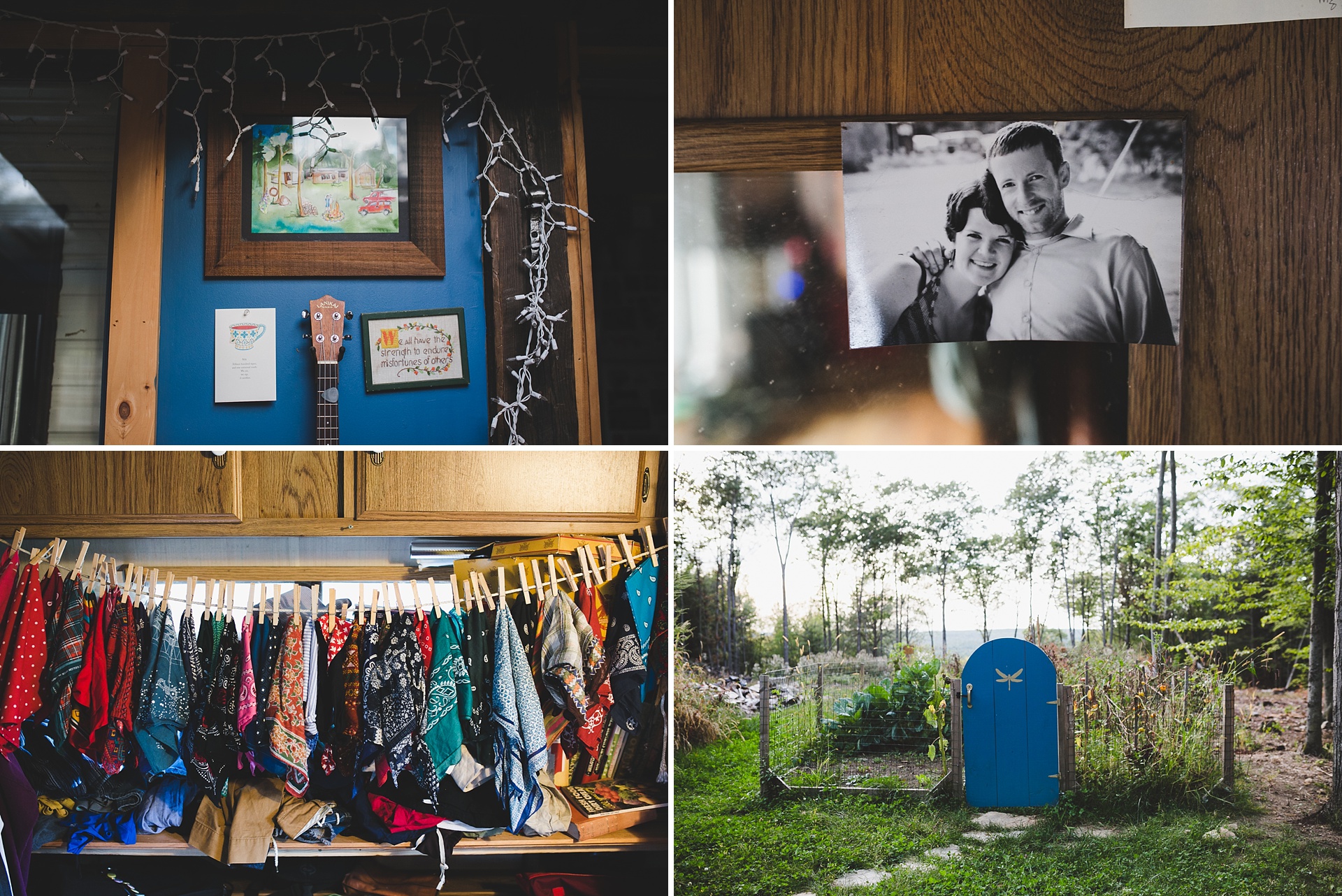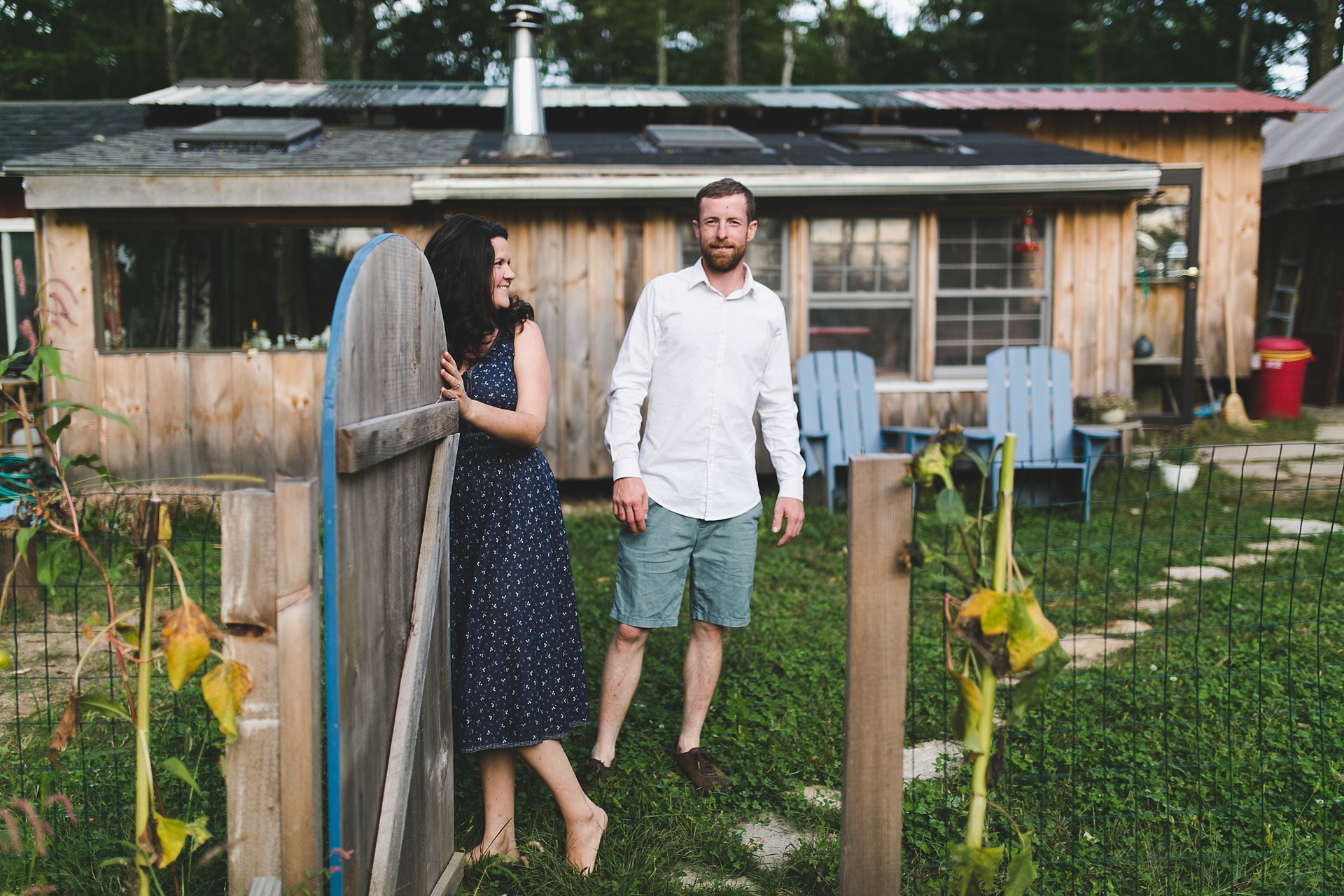 An Engagement Shoot in Massachusetts